Currently in North Bay, it feels like -41 degrees Celsius with the wind chill. So what does a website developer do on a day like today? If you guessed that I'm eating cheese buns and taking Google Partners certification exams, you'd be right. (Going to the gym will be priority #1 when the temperature gets a little less "Siberia").
Anyway, I just passed the Mobile Sites Certification exam, which is designed to test your knowledge of basic and advanced mobile website concepts, including the following:
Value proposition of mobile websites
How to improve mobile website speed
How to create an effective user experience for mobile websites
Introduction to advanced web technologies
Here's my dandy certificate: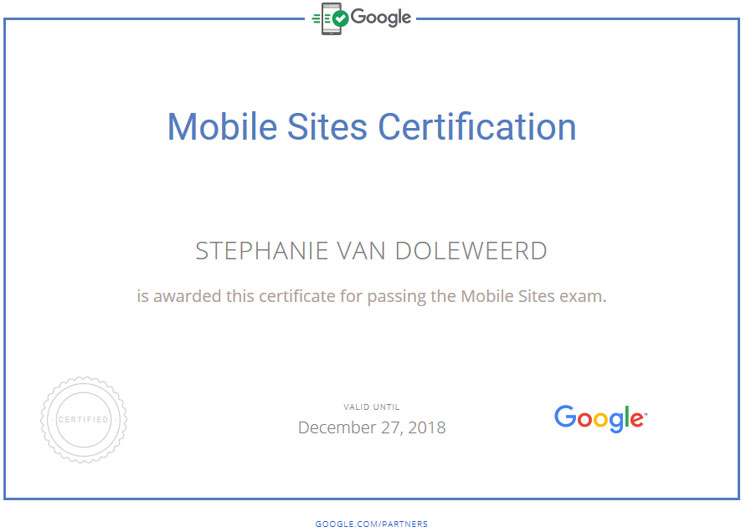 What this means for you is that "Google has recognized me as an Mobile Sites certified professional, meaning that I've passed an exam that assesses my mobile sites expertise. I'm qualified to help you create and optimize your mobile website."
This is something I've been doing for a very long time anyway, but it's useful to have Google's seal of approval, and I learned a handful of interesting new things while working through their study guide.
…and now it's back to working through my Netflix queue for a few more days. Happy New Year!