The following is adapted from a message AloeRoot sent to our clients today, November 29th, 2018. In case you were wondering if the email was legitimate, the answer is yes, and I've added some additional information if you'd like to learn more about the new WordPress.
Hello from Steph at AloeRoot Web Services.
You're receiving this message because you have a WordPress-based website on AloeRoot's hosting server, and WordPress is making some major software changes in the near future.
Generally when there's a new WordPress release, which happens two or three times a year, it's a non-event for you. I back up your website, apply the upgrade, test your site to make sure everything is fine, and send you a minor bill.
However, this upcoming WordPress update introduces a new editing interface known as Gutenberg. You can try it online here. For those of you who update your own sites, this is going to represent a significant change to your workflow. We may have to update your user handbooks, and in some cases we'll possibly need to re-train your staff.
It is possible, at least for the short term, to force the site to use the original editing interface you're used to, and we may have to use this fallback under certain circumstances.
If you don't normally work on your own site, preferring to delegate it to AloeRoot, this upgrade is still going to be significant. It's the biggest change WordPress has made in many years.
The change is controversial, and the release date has been pushed back a couple of times, so I can't say for sure when WordPress 5.0 will be out, but I suspect it'll be within the next week or so.
The scale of the changes means that in some cases, some of your site's plugins and themes might not be compatible with the new version of the site. This means some of the site's functions may break, and the design layer may develop problems. Here's a database where we're able to track plugins that might cause issues.
Because of this, I'll be rolling out the updates very slowly and carefully, and will be prepared to fix issues, or to force the original editing interface into sites that can't function without it. Unfortunately in some cases, this may incur some extra costs for the upgrade.
We'll make a careful effort to keep you informed, and to be transparent about what's happening with your website as this update rolls out.
If you work on your own site, and happen to see an upgrade notice for the software, please DO NOT perform this upgrade on your own.
Please feel free to email, or call me at 705-474-5733 if you have questions.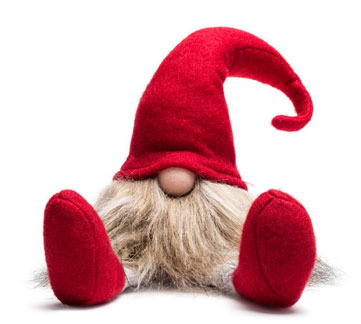 As a sidenote, AloeRoot may not be doing our usual mailing of hand-written greeting cards this holiday and Christmas season, partly because I'm trying to reduce the paper waste the company generates, and also because this WordPress update is very likely to encroach on my free time in a significant manner. So, I'll take this opportunity to wish you a Merry Christmas, or Happy Hanukah, or Season's Greetings. All the best in 2019.
Thanks very much for your business.
Stephanie van Doleweerd