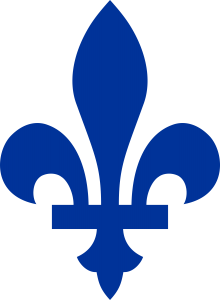 Canadian businesses, particularly ones in Northern Ontario (including North Bay, my home base) often cater to both francophone and anglophone customers. On occasion, my web customers ask how they can offer a website in both languages.
Translating your site into French can be simple if you approach it properly. Here are some tips.
1. Google Translate is not to be trusted with your customers.
Google Translate is a very helpful tool for dealing with short snippets of text. If you're traveling, and you need to know how to say "washroom" in Swedish, it's a great choice.
Google offers a free "widget" to add to your website; it will convert entire pages from English to the language of your choice with a short series of clicks. This is fine if you're not concerned with nuance, or you want international users to be able to get the general gist of what you're saying without expecting perfection.
But, as you can see from this entertaining list of failures, it's not foolproof.
It's also worth noting that Google Translate does not offer Canadian French as an option, so the many dialects and regional variations we're familiar with here in Canada will not be represented, even if Google does manage to do a passable job on your content.
You really need to hire a pro for this job.
2. Write and finalize your English content first.
Professional translators are costly and charge by the word. To avoid wasting money, make sure your English content is finished, and ready for the web, before sending it out to be translated.
Run it past your developer first, in case he or she plans to make edits to improve your search engine rankings. You want both languages to match as closely as possible, so make sure the English is not still being edited while your translator works.
3. Consider your audience when choosing a translator.
The tone of your translated content is important; you want to make sure you choose a style of French that matches your English text, and strikes the right note with your readers. Be sure your translator is aware of your audience demographics.
4.  Send your whole site – links and all.
It's fine if you don't have the site fully built yet – have the developer mock up a dropdown menu (or whatever your navigation system will look like), and consider any other links that will appear in sidebars, the website footer, or any tabs. Remember to do the captions under photos also.
5. Use good software to handle the logistics.
You're doubling the size of your website by adding a second language; how do you keep all these webpages manageable, while still making it easy for your customers to use the version they want?
I'm a big fan of WPML: WordPress Multi Lingual Plugin . It's reasonably priced, and the makers offer discounts for charitable organizations.
You can see a version in action here at the Nipissing Transition House website.
The software allows you to easily maintain French/English versions of each page, and makes it simple to apply edits if you need to. It also handles the menu system automatically, so you don't have to construct a different series of dropdowns and links for each language.
Translating your site into French…un part de gâteau!
Bonus tip: idioms don't always make sense in other languages.
Save