Clients occasionally ask me what the deal is with Twitter, and I've found it's best to answer in analogy form. Here's what I tell people, when they ask if there's any value to using it.
Twitter: Bellying Up to the Bar

The best Twitter analogy I've come up with, so far, is that it's like a loud group conversation at a crowded bar. Everyone is tweeting all at once, and other people in the room choose what to tune into. If there's a fascinating conversation going on, everyone is free to eavesdrop and make remarks. And sometimes you're just talking to yourself with nobody listening.
Talking To Your Inner and Outer Circles: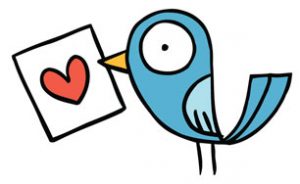 Most of the time, when we tweet from a business account we're tweeting to everyone in the world at the same time, and our conversation is out there for anybody to stumble across. We also have our "followers" — people who specifically signed up to hear what we have to say — but our remarks can be shared, retweeted, replied to, and "favourited" (have you ever noticed how web apps have caused the spawning of new verbs?)
Making Your Followers Feel Special: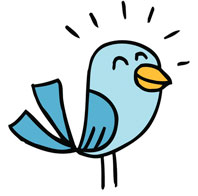 If you own a business, or you're an "Internet personality", people can address Tweets directly to you, and you need to reply as much as possible. Part of the big attraction to Twitter is being able to follow the conversations of your favourite celebs, and you can actually send messages straight to them.
For representatives of these businesses or personalities, Twitter puts a human touch on us. To put it crassly, it builds our brand — other people listening in on Twitter can see that we're humans having a casual conversation, and not just a PR engine making soulless, self-promotional tweets, which is what big corporations do when they fail to understand how Twitter works.
Navigating #Hashtagland: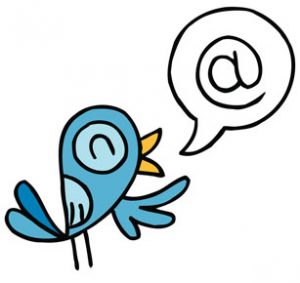 When you first explore Twitter, everything seems disjointed, like you're reading cut-up poetry created by a madman. You'll eventually come to know the shorthand. Here's a primer:
An @ sign at the start of a tweet, in front of someone's username, means we're talking to that person directly (albeit publicly).
An "RT" at the beginning means we're re-tweeting something someone else said, because we think it has value.
Hashtags are a method of labeling content, to connect like items together. (See my blog post called Hashtags: What the Heck? for more on this.)
Should Your Business be Tweeting?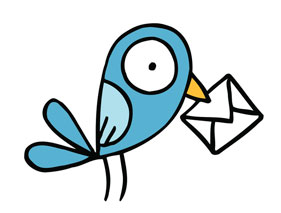 Only you can answer that, but I tend to think Twitter works better for people who communicate well conversationally, and who benefit from advertising through short, personalized communications that slowly build a relationship with your audience.
Large organizations benefit from the ability to reach lots of people at once…Twitter is ideal for fast info blasts, so it's good for notifying people about systems failures, recalls, amazing sales, etc.
If you're not sure, create a personal account and play with it for a month or two before you decide. A social media account is only as good as the attention you give it, so explore it for a while to figure out whether you're interested in committing.
Save
Save
Save
Save
Save
Save