So you've launched your website—after hours of labour, it's up and running, looking all shiny and modern. You have some traffic coming in, you've made a few sales, and you're wondering "now what"?
Pull some weeds, plant some seeds.
Make it part of your weekly work routine to check in with your site. Think of it as a garden. It's going to require some weeding and pruning from time to time, if you want to keep it looking good and growing nicely.
A short list of weekly website work to do: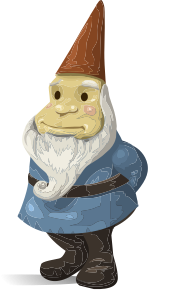 1. Check your site for comments: if you're blogging and you allow people to leave comments, see if you have any new ones that need approval or attention from you. If you have any spam in the queue, deal with it so they don't build up.
2. Visit your Facebook page: if your business is on Facebook, stop in. Say hello; reply to any messages you may have missed, and offer a quick tidbit of some kind to your fans.
3. Upgrade Check: Look and see if your site needs any software updates. (If you're one of my customers I'll be looking after this on your behalf.) If you're flying solo, make sure your web app doesn't get out of date – unpatched websites often develop security problems.
4. Objective Eyeballs Test: Read one or two of your webpages, from the perspective of a customer. Can you find all the information you need? Are there any typos? Has anything gotten outdated?
5. Blog something. The more often you post something, the better. Depending on the nature of your business, you can share a recipe or a helpful tip. You can give out a limited-time coupon code. You could share a new product photo, or a piece of feedback you received from a client. Whatever you can think of.
6. Check your site on your phone. Sometimes you might add something, such as an image or a piece of code, which will interfere with the mobile display for your site. It might not be noticable if you usually work on a laptop or desktop computer. If you catch this quickly, it's usually easier to fix.
7. Stay in the race. If you miss a week, don't beat yourself up over it. Just resolve to stay in the routine as much as you can.