Steph: Owner and Chief Geek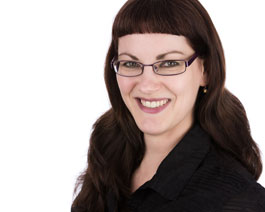 I'm Stephanie van Doleweerd, and I've been building websites professionally since the year 2000.
I'm an artist (painting and drawing, mostly). I also teach and practice martial arts here in North Bay, enjoy gardening, and love working on my 110-year-old house.
On a professional level, I'm passionate about keeping my skills up-to-date, and learning as much as possible. I'm a designer and a developer, with skills in graphic design and coding, plus a solid understanding of the technical elements of managing domain names and web hosting.
I have a Graphic Design Production diploma and a post-grad certificate in Interactive Multimedia from Canadore College.
Being both a designer and a programmer means I can give you an attractive site with all the modern features – a site that will rank well in the search engines and put a professional face on your business.
---
Verdon: Systems Admin and Technical Consultant
My name is Verdon Vaillancourt. I am a programmer/analyst with a specialization in server administration and web application development.
I am also a musician, artist and all-round tinkerer, living in North Bay, Ontario, Canada. I also stay busy with lots of other community involvement.
I have been developing websites and web applications since the earliest days of the internet. A natural evolution of this for me has been managing the servers that run these solutions, which has seen me develop my own hosting services for over a decade now. My clients have included a broad cross-section of personal, business, government, and academia.
Musically, I play a broad selection of folk and acoustic classic tunes of all genres. I play pubs and private parties, dining rooms and patios, weddings and pretty much anywhere else people want to gather and enjoy some live music.
---
Camille: Queen of "Smarter-Not-Harder"
I am Cam. I spent 15+ years in corporate information technology starting with COBOL programming in the late 1980s through to Oracle database and Unix system administration in the early 2000s.
I am a perpetual student, and my journey has rewarded me with communication and social work degrees. Even though my path has strayed from information technology over the past few years, my love of IT has remained.
When I am not sitting behind a computer (which is not often), I enjoy a good book, or just playing with my dogs, Draega and Casper.
On occasion, I will grab my camera and experiment with lighting and perspective on various subjects. I especially like working with everyday objects in still life compositions. The balance of the time I am behind the computer but playing video games. I am a fan of RPG style games and actually met my husband of 12 years playing World of Warcraft.
---
Alisha: Graphic Artist and Data Wrangler
I'm a self-taught graphics artist, and Aloeroot trained data wizard.
My work with Aloeroot has allowed me to develop many new skills in data organization, research, and Responsive Web Design. I'm always up for learning new skills.
When I'm not working or in the yard enjoying our forest, I spend time in my workshop doing bead work, illustrations, small woodworking, and engaging in personal studies.
My dog Diamond is a constant companion whether I'm working, in the yard, or in my workshop. She prefers to stay close at hand for scritches.
---
Greg: Hardware Repair Hero, Solver Of Difficult Tech Problems
I'm Greg Wotton. I've spent most of my life working with computers. Learning programming in the early 80's on the Commodore machines, I developed a love of computers that has been with me my entire life.
Working at IBM fed my fascination with infrastructure and IT hardware. As a Thinkpad technician, I became an expert at repairing and troubleshooting laptops. When I moved to North Bay at the beginning of the 2000s, I continued to work in hardware repair and to share that knowledge as a professor at a business college.
My wide computing interests include 3D graphics and CAD programs, desktop publishing, web programming, database systems, systems administration, information management, video production, image manipulation, audio and music recording and production, OS scripting, systems development and design, building, repairing, refurbishing, and upgrading computers and laptops, and many other aspects of modern technology.